ORFEÓN PAMPLONÉS
"In the presence of a very large and outstanding public a very interesting concert was given by the Orfeón Pamplonés (Choral Society of Pamplona), the young lady piano performer Pilar Bayona and our distinguished friend Joaquín Zubiría.
They played -Two pianos version- "Benediction de dieu" by Listz/Sauer, "Variaciones sobre un tema de Beethoven" by Saint-Saens, the "Concierto número 10" by Mozart with cadenzas by Zeiveke (Reinecke) and finally "Fantasía Española" by Villa.
In the third part Pilar Bayona performed "Rapsodia No. 12" by Listz.
At the end of each piece both outstanding pianists were warmly applauded. The young lady Pilar Bayona, whom we rather call the girl Pilar Bayona, is not a promising piano student, as all we thougth before the performance, but a real concert pianist.
The girl Pilar Bayona has a lot of artist on herself. She proved it in every work she played, from the first, but in a unquestionable way, in a way that everybody, even those who were not expert on music, could appreciate, in some Mozart's concert moments, in the whole work Fantasía Española, also in Rapsodia by Listz and in a very beautiful jota she played out of programme, when she was asked for a bis.
She plays not only in a very clean way, and very correct, but also she performes very regretfully.
She does not touch lightly the piano with feminine softness but she performs with strength and masculine temperament.
[...] so, she can offer the "zapateado" included in Fantasía Española and some parts in the Rapsodia in a very clean way, with personal and seductive flair, but also, as examples of its vigor, its strength, its masculine robustness, she can perform some difficult passages in the same Rapsodia, in the Mozart Concerto, and in the Saint-Saëns Variaciones on a Beethoven sonate.
Performing the Jota this young aragonese girl was truly masterful.

The public greeted her, acting in justice, and the ladies of the mixed choir of the Orfeón gave her a beautiful bouquet [...]


Review of the concert, in the Diario de Navarra on December 31, 1912.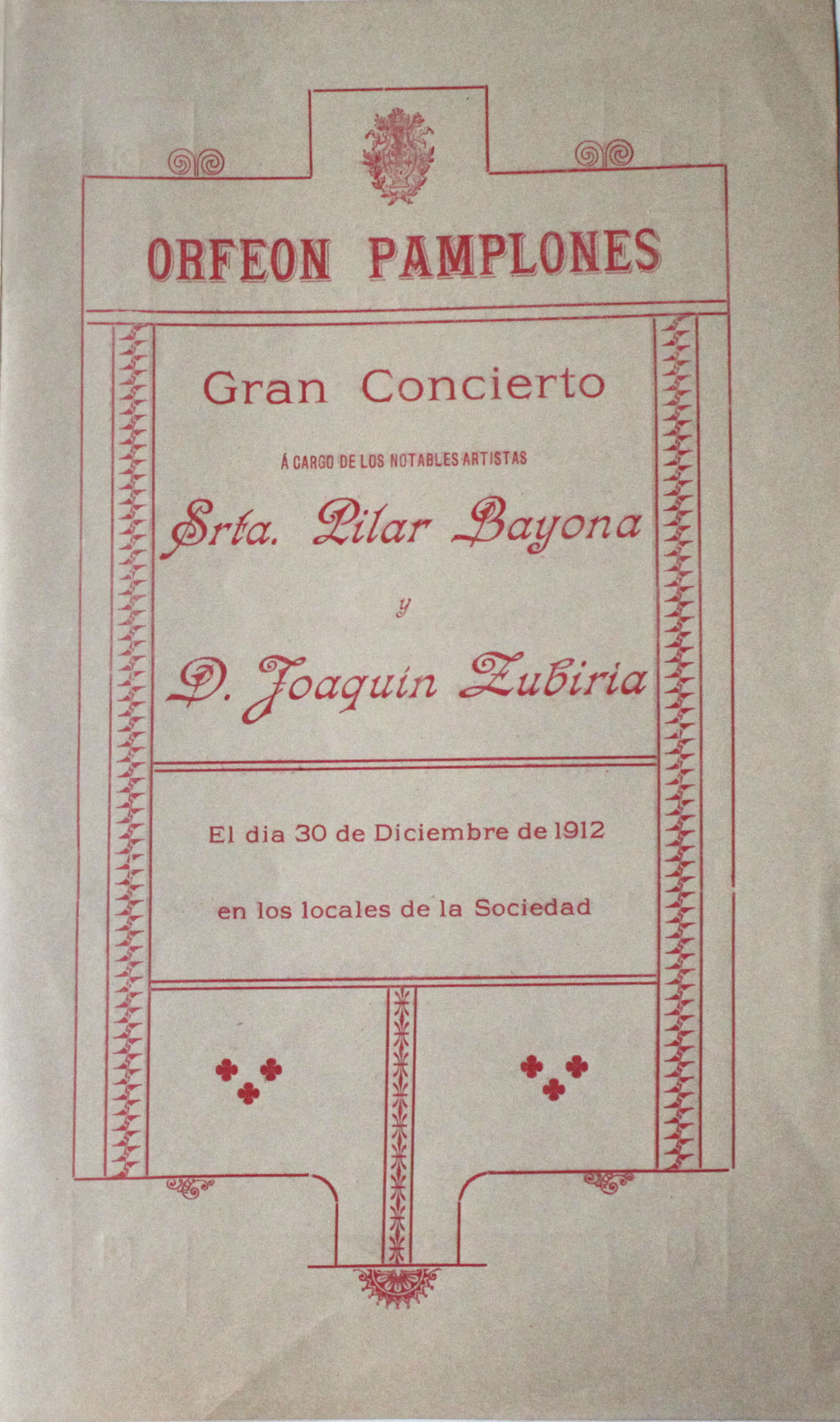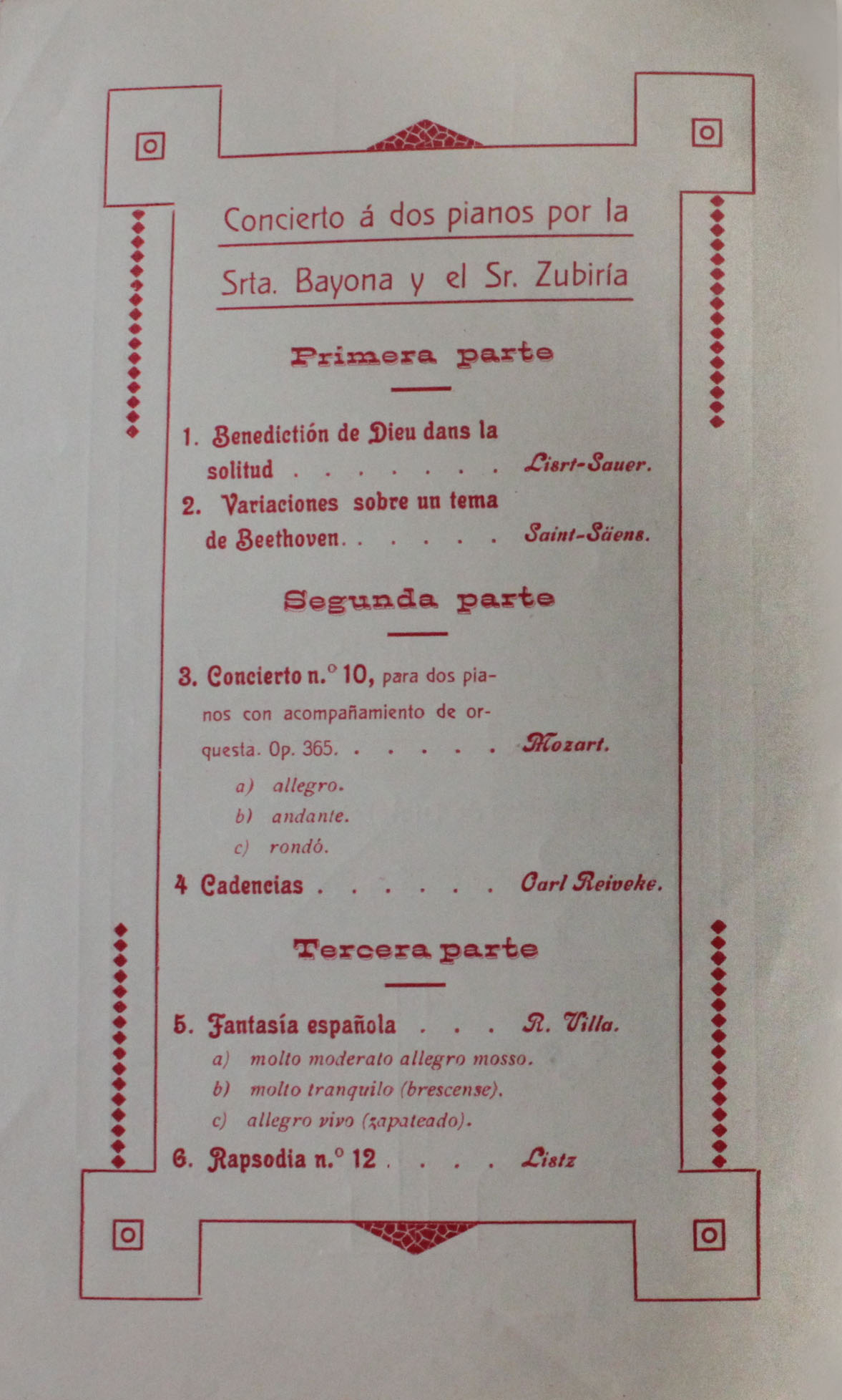 Concert Programme, December the 30th, 1912